Health Intelligence
Risk Medical Solutions has been working in collaboration with the UK-based software company Health Intelligence since 2010 to bring new and innovative diabetic retinopathy screening solutions to the market by utilizing patient's risk estimates for developing diabetic retinopathy.
One of the main goals is to adjust estimates of the DR Risk algorithm to the Scottish diabetic retinopathy-grading scheme. A validation study of nearly 10.000 diabetic patients is now being performed. First results are promising and suggest that the algorithm can be successfully adjusted to predict earlier stages of diabetic retinopathy.
Other objectives include constructing risk profiles of the cohort as well as identifying high-risk patients. This can, among other things, be used to target non-compliant patients who are at high risk of developing sight-threatening retinopathy.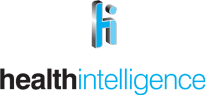 Moorfields
Risk Medical Solutions has been working with the IT department of Moorfields Eye Hospital to integrate a risk assessment application within the Moorfields electronic patients record system,'OpenEyes'. The application is focused on diabetic retinopathy screening and allows for an individualized risk assessment.
OpenEyes is a collaborative – open source project that aims to produce a framework for the rapid and continuous development of electronic patient records. Hospitals, institutions, private companies and academic institutions can contribute their tools and services into the system.