Prof. Einar Stefansson MD, PhD.
Board Member & Founder
Professor
Department of Ophthalmology
National Hospital Reykjavik
University of Iceland
Dr. Einar Stefansson is a leader in the field of diabetic eye disease and diabetic screening and head supervisor for product development and clinical science. Dr. Stefansson graduated from the University of Iceland Medical School 1978 with honors. He received a PhD degree in physiology from Duke University in 1981 followed by a residency at Duke.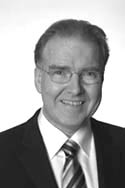 Arna Gudmundsdottir, MD
Board Member & Co-Founder
National Hospital Reykjavik.
Department of Medicine,
Division of Endocrinology and Metabolism
Dr. Arna Gudmundsdottir takes an active role in all product development and clinical testing. Her expertise gives a valuable insight into practical usage of products and medical approaches. Dr. Gudmundsdottir graduated from the University of Iceland Medical School in '92. She undertook a fellowship program in endocrinology at the University of Iowa Hospital and Clinics.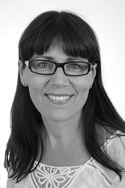 Prof. Thor Aspelund, MS PhD
Board Member
Thor is a statistician and the main architect of the risk calculator and Thor has developed numerous other successful software calculators and serves as head of software development for The Icelandic Heart Association. Dr. Aspelund holds an MS and Phd. in mathematical statistics from The University of Iowa and serves as a professor at the University of Iceland.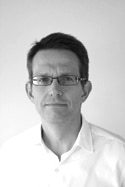 Bala Kamallakharan, MS
Chairman of the Board
Bala Kamallakharan is the Founder and CEO of Startup Iceland, a grassroots initiative aimed at building a sustainable startup ecosystems in Iceland. He has served as an executive board member for Guide to Iceland and TravelShift. Over the years, Bala has invested, mentored, and served as Chairman of the Board at CLARA (Rnata), the Icelandic Community Analytics company, which was acquired by Jive Software in 2013. Bala has invested in various early stage ventures, including Buuteeq (acquired by Priceline.com), Mattermark, and Genome Compiler (acquired by Twist Biosciences).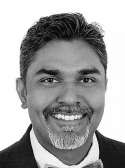 Sigurbjörg Ásta Jónsdóttir, LLM
CEO
Sigurbjörg Jónsdottir directs operations, oversees company projects and handles external communications at Risk Medical Solutions. She comes to Risk Medical Solutions with extensive international experience in leading innovation initiatives in a multinational environment and conducting strategic foresight analysis, policy/planning and complex project management. She has practiced law and has served in the Icelandic civil service and on several corporate and social boards of directors. Mrs. Jonsdottir holds a Masters of Law (LLM) degree from Cambridge University (1998) and a Law Degree from the University of Iceland (1996).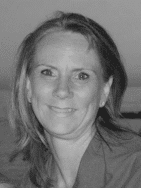 Stefán Einarsson, BS
CTO 
Stefan Einarsson is a software developer at Risk. His role is to oversee all internet implementation processes of the software as well as new development. Stefán has a Bachelor's degree in computer science from Reykjavik University.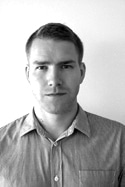 Ægir Þór Steinarsson, MA
Product Manager
Ægir is RetinaRisk´s product manager and is responsible for developing the product forward. Ægir has a background in the startup scene in Spain and Iceland and has lived abroad for much of his life. Ægir holds a Bachelor's degree in Business Administration from LaSalle Barcelona and a Master's degree in Human Centered Design from IE in Madrid.